NCKU Calls on Experts from all Fields to Contribute to Environmental Sustainability
Edited by Elysee Chung. Image credit to NCKU News Center.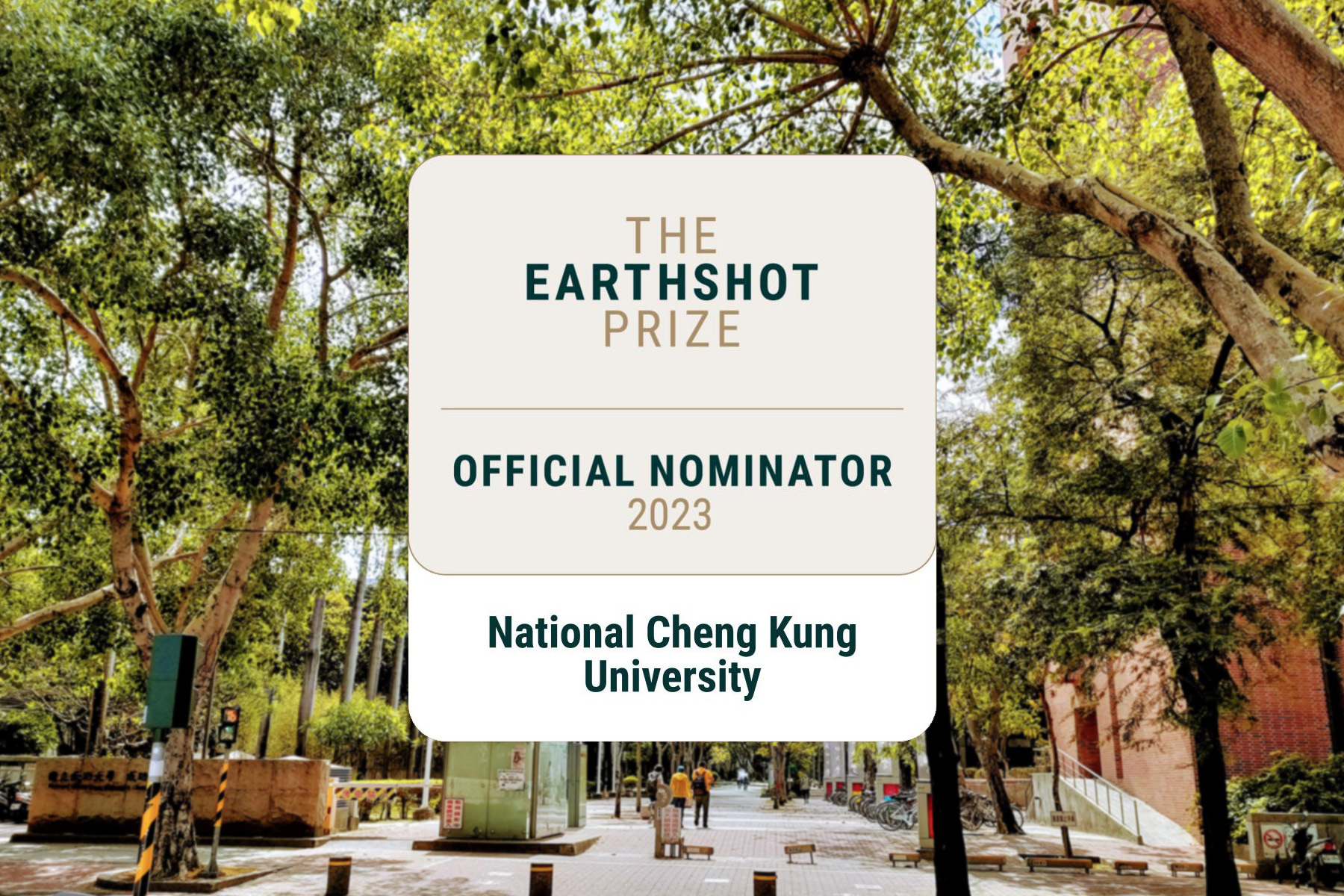 NCKU has been invited to be the official nominator of TEP for the third time
National Cheng Kung University (NCKU) has been invited to be the official nominator of The Earthshot Prize (TEP) for the third time, and is the only official nominator in Taiwan. TEP was established by Prince William of the United Kingdom, and submissions are available until December 25.
Lin Tsair-Fuh (
林財富), vice president of The Office of Research and Development, stated that it is a great honor for NCKU to be invited as an official nominator three times, and to be among the 300 nominators from around the world. It is a recognition of NCKU's efforts in sustainable development. Through this opportunity, NCKU can nominate the most influential solutions in all fields, from grassroots to corporate.
According to Lin, TEP also honors any entities that can make an "earthshot" contribution, whether they be individuals, teams, scientists, advocates, economists, communities, leaders, government entities, financial entities, corporations, or even cities and nations.
Prince William founded TEP in 2020, and TEP is now in its third year. Considered the most prestigious global environmental prize, TEP selects five winners each annually. The prize is designed to Identify innovative ideas, technologies, systems, policies and solutions for the five "earshots," referring to the greatest environmental challenges in the world: "Protect and restore nature," "Clean our air," "Revive our oceans," "Build a waste-free world," "Fix our climate."
If any individual or team has inspiring and influential solution, please contact Ms. Chen from The Office of Research and Development (Tel: (06) 2757575#50923; Email:
z11003044@ncku.edu.tw
) for further discussion. For additional information, check the
official website
to learn more about the award and the five-stage process for selecting the winner.
According to NCKU, the only official nominator in Taiwan, the deadline to submit solutions is December 25, 2022. TEP Committee will subsequently select the final five winners and will provide £1 million to support the winning program.